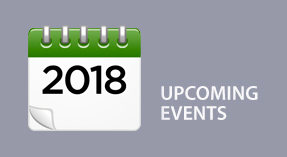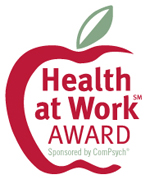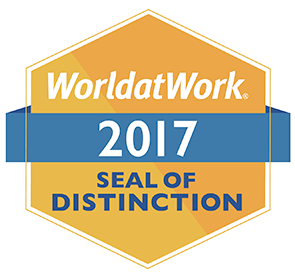 UCI is proud to have met American Heart Association criteria for Gold recognition in the AHA's Workplace Health Achievement Index. See heart.org/workplacehealth for more information


November 19, 2018 - January 11, 2019

Download Challenge Flyer [PDF]

The average American gains 1–5 pounds over the holiday season and over time, the weight can add up. Don't wait for New Year's Resolutions. Give yourself the gift of maintaining your pre-holiday weight. Join your UCI colleagues to take this year's 8-week Maintain Don't Gain Challenge.

Challenge Starter Kit Materials:

Share Your Journey. #UCIMDG2018
New this year, we are asking participants to share their journey by posting photos and interacting with your fellow Challenge community through social media such as Facebook and Instagram using the hashtag #UCIMDG2018.
2018-2019 UCI Maintain Don't Gain Challenge Overview
1. Sign up for the challenge

Challenge yourself the holiday season. Sign up online by 11/16/18, in person at any of the Weigh In Opportunities.
Missed the 11/16/18 deadline? Sign up anytime by emailing Dyan Hall at dyhall@uci.edu.
All participants will receive:
Weekly emails with Healthy tips, recipes, and resources for adopting and maintaining healthy behaviors
A starter kit with gifts and Challenge materials (supply limited)
A chance to win raffle prizes including gift cards and a Fitbit
3. Record your initial challenge weight
Weigh yourself and record your initial weight on the provided Tracking Form. Need access to a scale? Contact your UCI HR Wellness Team Member.

4. Read your weekly challenge emails for tips, resources, and motivation
Weekly emails will be sent to the email provided each Monday throughout the challenge and include tips, a health recipe, a video, and more.
5. Track your weight weekly using the Tracking Form
Only initial and final weights required. Weekly tracking is suggested but optional. Please Note: This record is for your eyes only and will not be tracked by anyone but yourself.
6. Record your final challenge weight

Weigh yourself and record your Final Challenge weight on the provided Tracking Form. Need Access to a scale? Attend one of the Weigh out opportunities during Week 8
7. Report your results

Report your results in person at one of the weigh-out events or online. Only the weight difference from Initial to Final will be reported. No actual weights required.
Incentives and Prizes
All participants who sign up for the Challenge by Nov. 16 will receive a "Challenge" starter kit.
All participants who complete the 8-week challenge by reporting their results, will receive a gift, regardless of weight change.
Those participants who successfully complete the challenge by maintaining (within 3 lbs) or losing weight will be entered into a grand prize raffle.

Raffles Prizes Include:
Lunchbox
Massage
Fitness Testing (Bod Pod/RMR/VO2)
Fit Bit
Gift Cards
And more!