---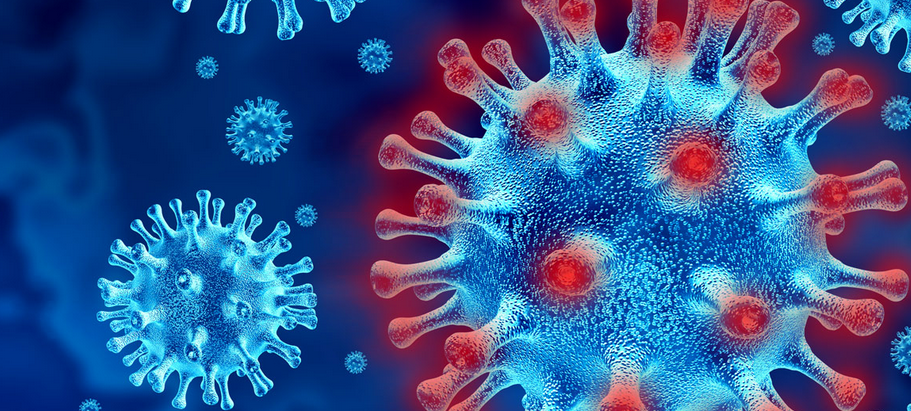 Coronavirus Resources

---
Upcoming Live COVID-19 Support Webinars
*The registration links become recording links following each session*Art of Patience
Many of us are impatient at times. And when we lose control of our patience it hurts not only us, but those around us. Impatience raises our stress levels and over time can even inflict physical harm to our bodies. But it seems that patience is a skill that is quickly diminishing, but one that constantly needs improving. Even if you don't rate your own level of personal patience as being very high, the good news is that with practice, you too can learn to be more patient in your life.
Thursday, May 28 - 12:00 pm
Talking to Kids About Violent Event with Widespread Media Coverage
After an event with widespread media coverage, how do you talk to children about what happened? Should you have the conversation at all, or is it better to try to shield them from the news? This session will provide guidance on these important subjects.
Friday, May 29 - 12:00 pm
Cutting Through the Clutter
Most people have no idea how much their clutter affects them. It can affect their productivity, their self-esteem, their social life and even their weight! People who live with excess clutter say they can't find the energy to begin to clear it. They constantly feel tired and overwhelmed. When surrounded by clutter, it is impossible to focus or have clarity about life. In this workshop you will learn that clutter is not the result of sloppiness, laziness or incompetence but several surmountable obstacles. Recognizing the source of your clutter problem can empower you to address the problem directly and without shame.
Monday, June 1 - 12:00 pm
The Parent as Role Model
Young children do not have prior knowledge or skills, and so they eagerly look for someone to imitate. That "someone" is usually one or both of their parents. Parents are a child's first teachers and role models. Usually children are more affected by what their parents do than by what their parents say. They learn how to behave by seeing their mothers and fathers behave and following their example. For this reason, you need to be aware of the "lessons" you may unintentionally be teaching your children.
Friday, June 5 - 12:00 pm
Developing Grit: Strategies for Success in Work and Life
Grit is mental toughness. Grit is the ability to persevere to achieve difficult long-term goals. Grit is strongly associated with success in personal and professional life. Grit involves several elements: passion and purpose, development of habits and coping with unpleasant emotions such as fear, discouragement or embarrassment. This course will examine the nature of grit and identify specific methods for developing it.
Thursday, June 11 - 12:00 pm
Journaling and Writing for Personal Growth
Whether you want to be a New York Times bestselling author or not, you may want to consider making writing for yourself a part of your day. Building a habit of free-writing can help us to avoid writer's block when working on an important project. Keeping a written record of our personal goals can help us to achieve them. Using a gratitude journal can help us to be happier, healthier people.
Monday, June 15 - Registration Coming Soon
Developing Creativity
In today's increasingly competitive business climate, there is a need for continuous innovation and value-added solutions. Individuals and organizations alike are discovering that new ideas have become the global currency of the future. Unfortunately though, as adults, we often limit our thinking and problem solving to fit known patterns and solutions by creating boundaries around our problems and circumstances. Enhancing our creativity can help us break through these boundaries.
Monday, June 22 - Registration Coming Soon
Reinventing Yourself
We have the choice of reinventing ourselves as a positive response to change. Austrian bodybuilder Arnold Schwarzenegger won Mr. Universe and other body-building titles, then moved to a successful acting career and then was elected governor of California. We can choose to reinvent ourselves as the people we would like to become, rather than waiting for the future to find us. This session will look at getting started with self-reflection and planning. We'll also look at self-improvement techniques. The role of mentors will be examined as well as ways to stay motivated.
Friday, June 26 - Registration Coming Soon
Click Here for Additional EAP Webinars
---
Recorded COVID-19 Support Webinars
Coping with Uncertainty about the Coronavirus
Navigating Your Work From Home Transition Due to the Coronavirus
Why Can't I Stop Eating? How Emotions Impact Our Eating During the COVID-19 Pandemic
Managing Worry & Anxiety During The COVID-19 Pandemic
Tools To Handle Covid-19-Related Stress
Self-Isolating Together: How to Get Along With Your Partner and Kids During The Pandemic
Being An Effective Manager During The COVID-19 Pandemic
Using Guided Imagery for Wellness and Stress Reduction
Managing Your Emotions in the Workplace
Coping With Compassion Stress
Loneliness and Social Isolation in Today's World
Overcoming Your Distorted Negative Thinking
Understanding How Your Emotions Impact Interactions With Older Loved Ones
NEW*Walking for Mental Health
NEW*Time Management Principles
NEW*Gratitude: A Skill for Happier Living
NEW*Bringing Out the Best in Others


Coping During Uncertain Times
Coping With a Traumatic Event
Stress: A Way of Life or Fact of Life
Tools to Handle Stress
Mindfulness: Being Present in Your Work and Life
Balancing Work and Life
Living With Change
Learning to Relax
The Impact of Attitude on Work and Life
Time Management Tools: To-Do-Lists, Calendars, and Smartphones
Living Simply: Simplify Your Life
Parenting Your College Age 'Kids'
Talking to Your Child About Tough Issues Affecting the Family
Caring From a Distance