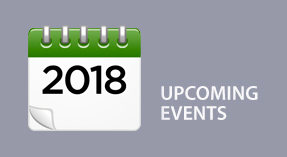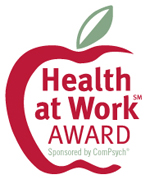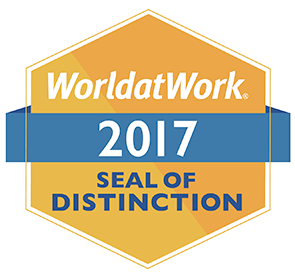 Join your UCI colleagues and take the 6-week Rest and Revive "Take a Break" Challenge to help you get on a path to better emotional health. Your emotional well-being is incredibly important when it comes to your health. So take steps now to learn how to prevent and manage stress.



Challenge Kick-Off Webinar Series:

May 26 - June 30, 2017



Rest and Revive "Take a Break" Challenge:

July 10 - August 18, 2017
2017 Rest and Revive "Take a Break" Challenge Overview
1. Rest and Revive "Take a Break" Challenge Kick-Off Webinar Series

Click links below to watch recorded Webinars:
May 26– Stress: A Way of Life or a Fact of Life
June 2– Learning to Relax
June 9– Hobbies for Mental and Physical Health
June 16– Connecting Mind and Body for Healthy Living
June 23– Coping with Compassion Stress
June 30– Running on "E": Adding Energy and Fun to Your Workday
2. Sign-up for the Rest and Revive "Take a Break" Challenge by Friday, July 7
Sign-up for the Rest and Revive "Take a Break" Challenge to receive a FREE gift by mail (while supplies last) and be eligible to take advantage of special Rest and Revive events and discounts.
Here's how it works:
Challenge yourself to take one 10-minute break three times each workweek.
Try an activity from one of the activity lists provided or come up with your own.
Record your activities and break times on the challenge log, including the category.
At the end of the challenge, submit your log totals to be entered in a drawing for a raffle prize.
3. Read your weekly Challenge emails for tips, resources, and motivation
Week 1: Monday, July 10 - Take a Break
Week 2: Monday, July 17 - Mindfulness
Week 3: Monday, July 24 - Sleep
Week 4: Monday, July 31 - Exercise
Week 5: Monday, August 7 - Stress Management
Week 6: Monday, August 14 - Get Help When You Need It
4. Report your results

EEE Survey is now closed.
Additional Opportunities and Discounts
Join your fellow Challenge participants and take advantage of additional fitness classes, massage discounts and special events.
Free Rest and Revive Yoga Classes - UCI Campus, Irvine
Mondays, July 17 to August 21
Noon to 1 p.m.
Aldrich Park
Presented by Campus Recreation
All Challenge participants and their guests welcome. Please bring a mat/towel and water.
Register Now
Free Fit Squad Yoga and Zumba Classes - UCI Medical Center, Orange
Yoga - Tuesdays, June 20 to August 22
Zumba - Thursdays June 22 to August 24
200 S. Manchester, 8th Floor, Classroom B
Presented by Campus Recreation
Open to all UCI employees
Register Now
Free Fit Squad Yoga and Zumba Classes - UC Irvine Health Santa Ana Clinic, Santa Ana
Yoga - 1st & 3rd Thursdays, ongoing
Zumba - 2nd & 4th Thursdays, ongoing
800 N. Main Street, 2nd Floor, Classroom A/B
Presented by Campus Recreation
Open to all UCI employees, community members, and patients.
Register Now
UCI Massage Therapy Discount
July 10 - September 10, 2017
UCI Campus Recreation, Anteater Recreation Center, 680 California Ave
50-minute massages available for Challenge Participants ONLY at the discounted rate of $50 each
A variety of massages including relaxation, deep tissue, sports massage and many more available
Appointments necessary and need to be scheduled at least 48 hours in advance
May purchase multiple massages for personal use, must use by September 10, 2017
To purchase and schedule a massage, contact FitWell Services 949.824.5045
Must mention you are a Challenge Participant